SMT-Surclean is committed to full compliance with the requirements of current and future data collection,
retention and usage regulations. With regards to current 2018 GDPR 
regulations: 
1. Protection of personal data is of prime importance to our business, and we want you to feel secure and comfortable with our use of any information we collect from you. 
2. We confirm our commitment to compliance with all the legal requirements of the GDPR:2018 with regards to data security, accuracy, and statutory disclosure availability for our customers.
3. Any information disclosed to us is for the purposes of business use only and will not be disclosed to any third party without your permission. You can withdraw permission for us to use or hold your information at any time. In compliance with GDPR:2018 at your request; we will disclose all the information you have provided to us. Requests must be by email, or in writing to our HQ at
SMT-Surclean,
Unit 1, SMT Technology Centre,
Prospect Road,
Cowes, I.o.W.,
PO31 7AD, U.K.
We may request information necessary to confirm your identity, and correctly collate the information you have requested.
4. We may use and process information you provide where necessary for our legitimate business interests.
5. Any information you disclose will only be kept for the duration of any commercial relationship we have with you, and we will not retain any personally identifiable information longer than is necessary.
6. If you believe any information we are holding on you is either incorrect or incomplete; we request you to email or write to us at the address in this document , and we will immediately investigate and correct any data shown to be incorrect.  
7. We may not disclose a copy of your information if this contains information on other persons or businesses, or if there is a valid legal reason for non disclosure. We will advise you why we have been unable to comply with your disclosure request.
8. In some circumstances you may request us to remove any personal data disclosed by you by either emailing or writing to us at the address in this document. We will comply unless there is a statutory legal requirement for us to retain this information.
9. You have a statutory right to complain to the (ICO) Information Commissioners Office if you are concerned about the way we have used information you have provided to us.
10.We maintain security measures within our business to
protect the integrity of the information you provide to us. This is regularly reviewed and improved in line with current technology and best available practice.
11.Where you have chosen a password to gain access to areas of our web site or e-commerce facilities, you are solely responsible for maintaining its confidentiality. You should not disclose your password to any third party. We do not maintain any access to customer passwords, and will never request log in information from you.
12.SMT-Surclean has a policy of not using Social Media Plug-ins on our web site, and we do not link to any Social Media sites. Any links within our site are solely to technical data pages from
12. (cont.)
our principal suppliers for the purposes of providing additional technical product information.
13.Cookies assist us to refine and improve the organizational structure of our web site to reduce the time taken for customers to browse and locate relevant technical information. However we will only utilise cookies if you provide consent when requested by our web site.
14.We sometimes send direct marketing information on relevant or new products, together with useful technical applications newsletters. We will only send Electronic marketing if you opt in to receive it when requested by our web site. You can opt in or out of Electronic marketing from us at any time. This marketing information comes only direct from us. We do not share or sell any information to third party organizations.
15.We may occasionally share specific information with associated, trusted partners such as our authorised distributors for the purposes of maintaining or improving product support and customer relationships, or specific technical product support visits to customers sites.
16.We may request from time to time that you refresh your direct marketing preferences to confirm that you still wish to receive information from us.
17.Staff within SMT-Surclean are expected to follow this GDPR policy, and actively maintain and improve its aims and objectives.
Donec sollicitudin molestie malesuada. Vestibulum ac diam sit amet quam vehicula
Cras ultricies ligula sed magna dictum porta. Curabitur arcu erat, accumsan id imperdiet et, porttitor at sem. Vivamus magna justo, lacinia eget consectetur sed, convallis at tellus. Donec sollicitudin molestie malesuada. Mauris blandit aliquet elit, eget tincidunt nibh pulvinar a. Pellentesque in ipsum id orci porta dapibus. Vivamus suscipit tortor eget felis porttitor volutpat. Vestibulum ac diam sit ame
Divi Meetup 2019, San Francisco

SMT-Surclean will be co-exhibiting with one of our principals, DKL Metals Ltd.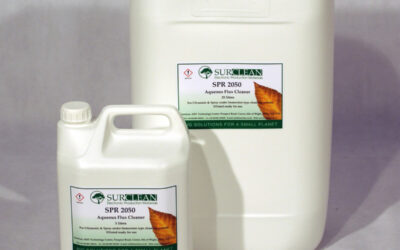 Conformal Coatings are essential for enhancing reliability and maintenance of long term performance of Electronic Assemblies, particularly when subjected to hostile service environments such as high relative humidity,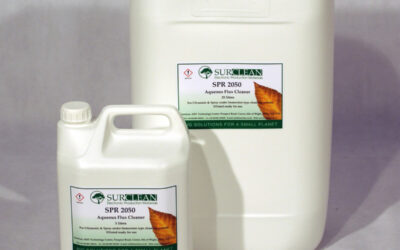 Information will be updated shortly…
Stay Up to Date With The Latest News & Updates
Access Premium Content
Sed ut perspiciatis unde omnis iste natus error sit voluptatem accusantium doloremque
Join Our Newsletter
Sed ut perspiciatis unde omnis iste natus error sit voluptatem accusantium doloremque